Anythink Library, The Singing Tree
Celebrating the art of play through light and sound
Anythink Library's permanent outdoor experience invites visitors to play and explore unexpected connections between nature, technology, and light with an emphasis on music. Celebrating the art of play, this Alt Ethos design is both aesthetically interesting and extremely durable for the outdoors. Weather proofing and vandal-proofing the technology and building low maintenance, remote controls make it easy to enjoy.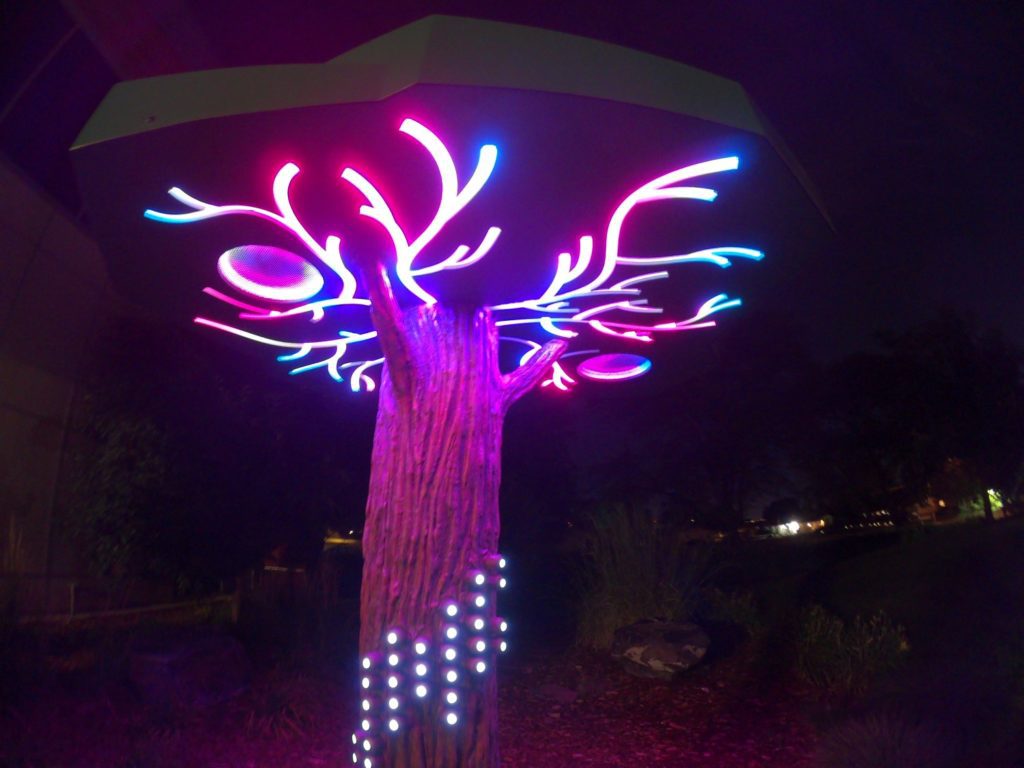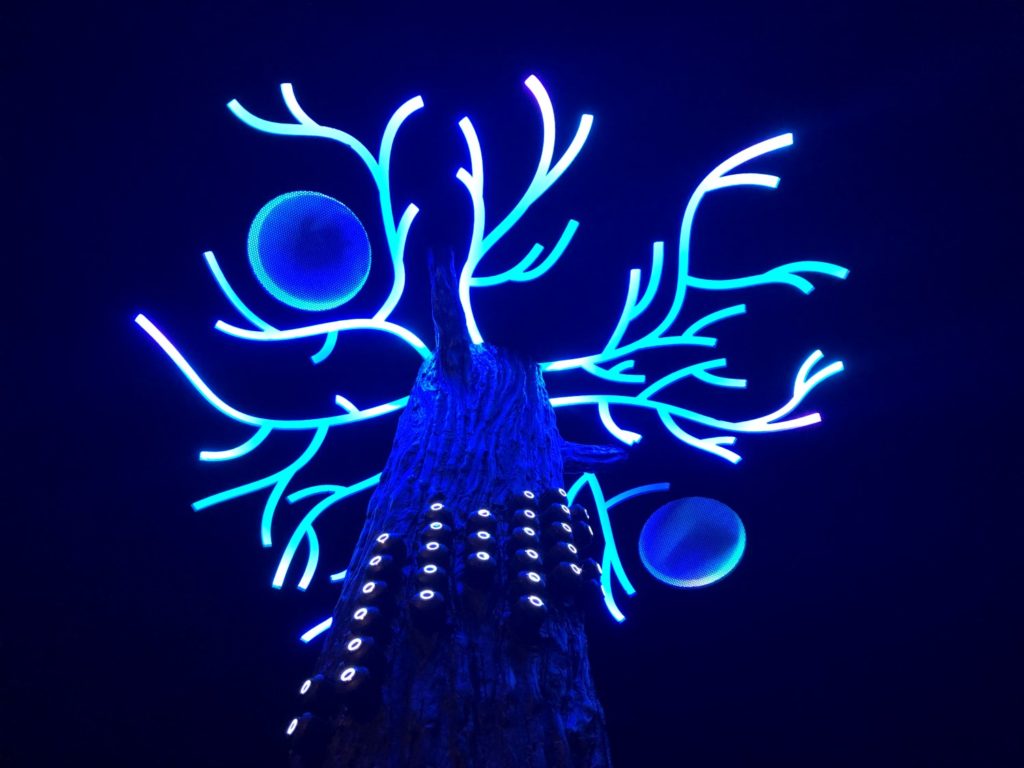 Testimonials
My husband had to pull me away from the Singing Tree after an hour. I was having so much fun!

They were professional, communicative, imaginative, and a pleasure to work with. For us, it's critical to partner with organizations whose values align with ours, and Alt Ethos is committed to making the world a better place through art and education.