Anythink Library, The Singing Tree
Celebrating the art of play through light and sound
Anythink Library asked Alt Ethos to create a permanent outdoor experience for their Perl Mack location in Denver. While playing, visitors would explore unexpected connections between nature, technology, and light with an emphasis on music. The district already had a theme of trees throughout their library and Anythink has been known for their re-envisioning the library system.
Our challenge was to create an experience that is universal, that captivates, inspires visitors, and gains recognition. Likewise, make it aesthetically interesting and extremely durable  for outdoors while creating a connection between nature and technology. There were also some challenges from a technical point of view, weather proofing and vandal proofing the technology and building low maintenance, remotely maintained technology.
The Singing Tree is an interactive tree that synthesizes light and play into music. Our vision for Anythink incorporates an interactive tree that beckons inquisitive minds to gather round, much like a campfire encourages neighbors and strangers alike to spin yarns, ghost stories, and nostalgic reminiscences. Through innovative sound design and interaction dynamics, The Singing Tree fosters an environment where uninhibited play and joyous imagination can flourish.
We partnered up with our sister organization, DATA and local robotics company Sphero to provide a public workshop demonstrating musical STEAM technology.
Awards:
2020 Business for the Arts Award honoree by the Colorado Business Committee for the Arts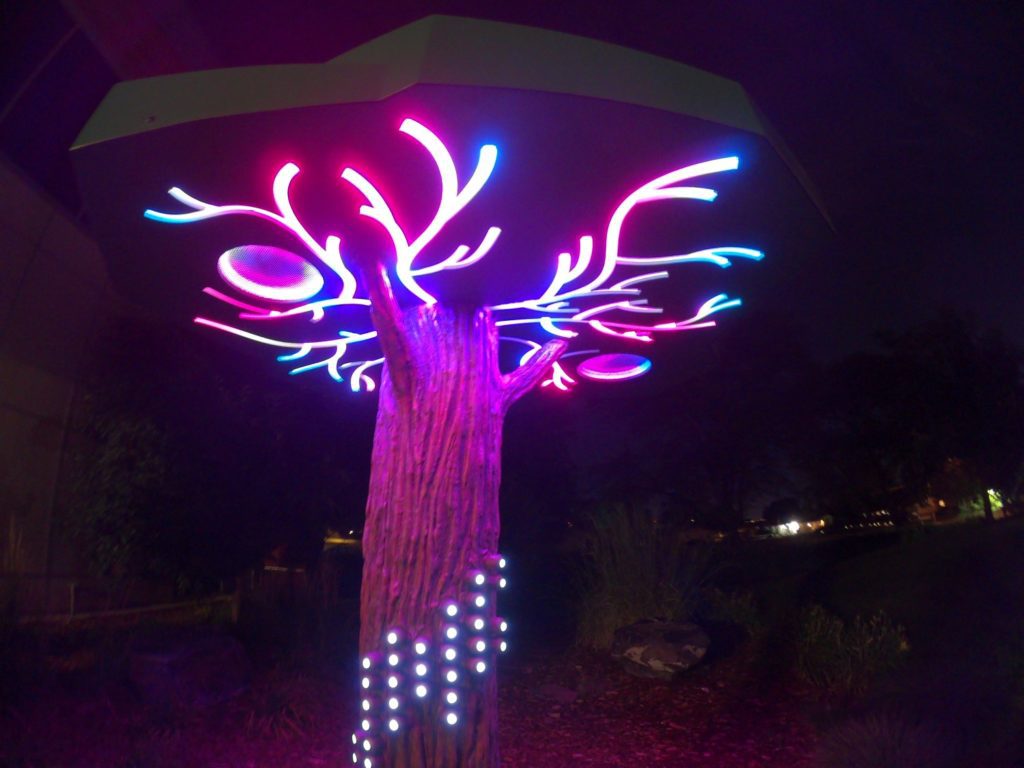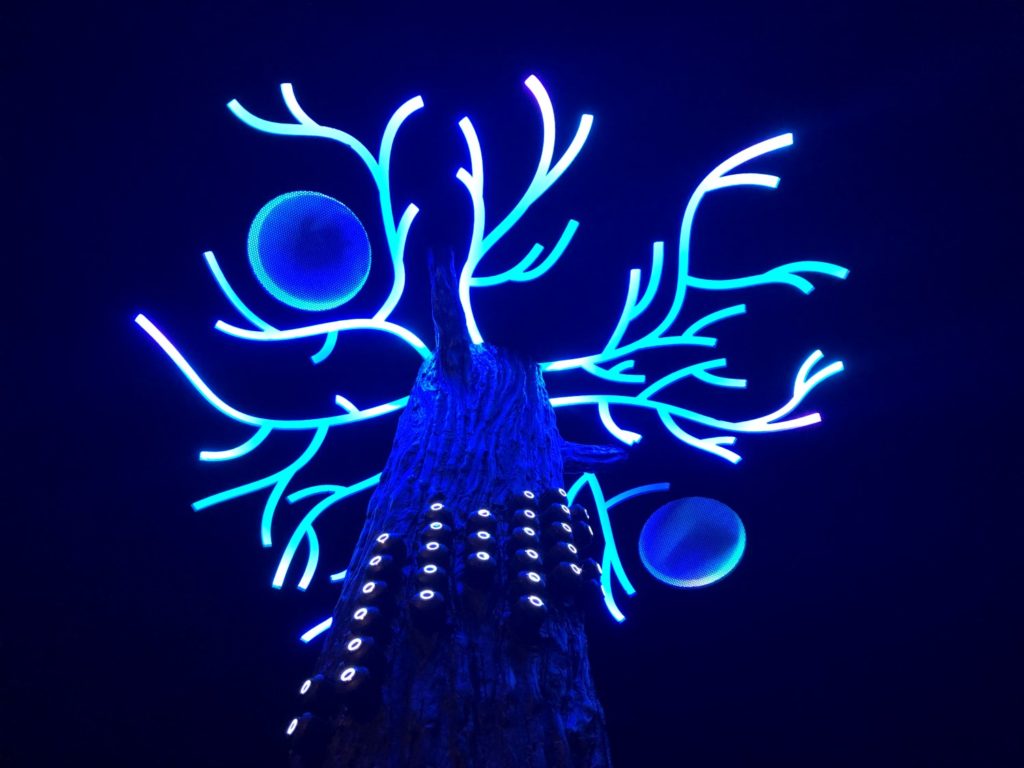 Testimonials
My husband had to pull me away from the Singing Tree after an hour. I was having so much fun!

They were professional, communicative, imaginative, and a pleasure to work with. For us, it's critical to partner with organizations whose values align with ours, and Alt Ethos is committed to making the world a better place through art and education.