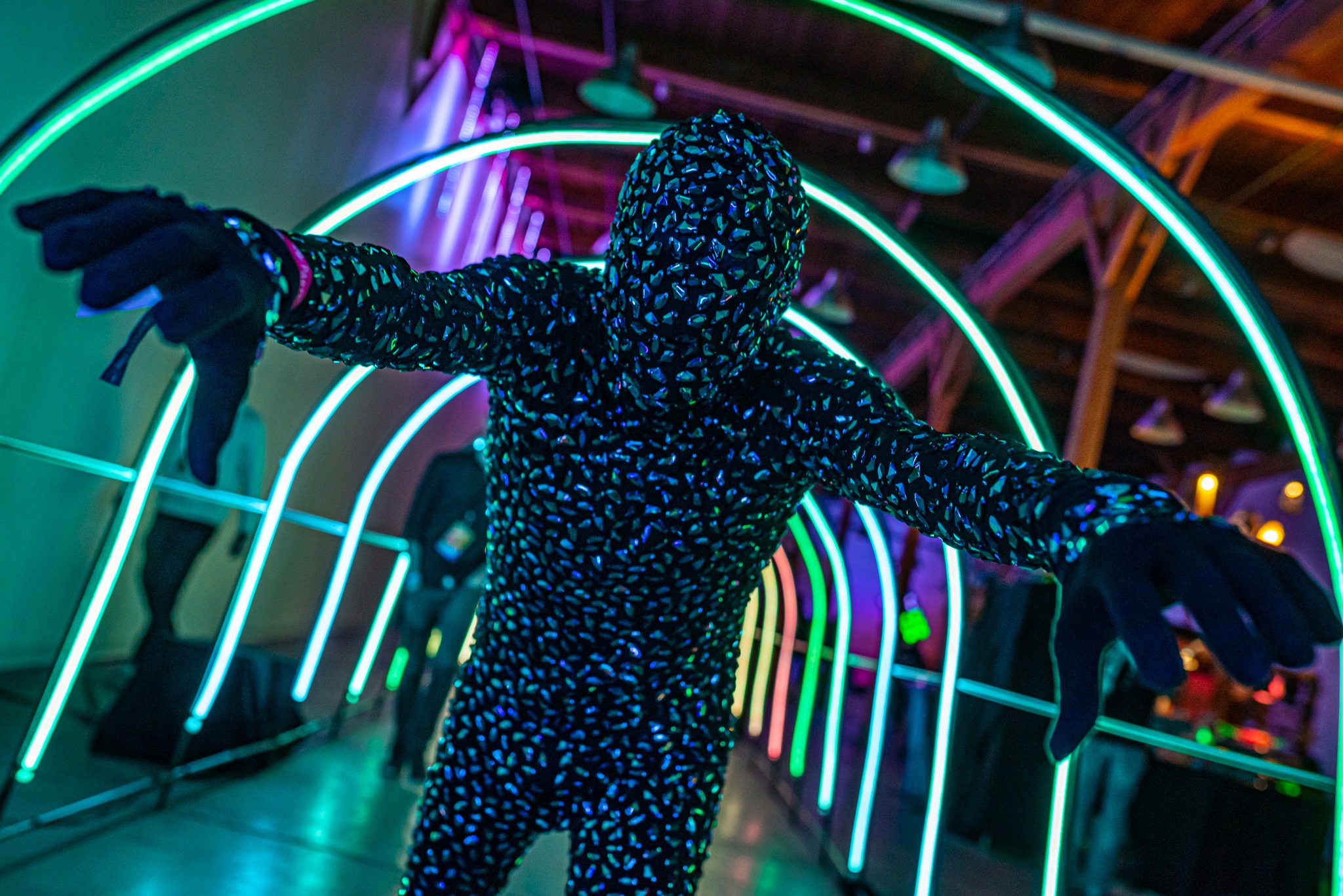 At Alt Ethos, we recognize the crucial role that digital transformation plays in the success of any organization, particularly in this fast-changing world. The recent COVID-19 pandemic has only accelerated the need for adaptation, and we take pride in helping organizations stay ahead of the curve and thrive in this new reality.
To stay true to our commitment to innovation, we are shifting our focus to Metaverse Design, VR, XR Consulting, and product design. We will continue to provide select custom physical experiences and projection mapping, but we are announcing that we are closing our Events rental and design department to double down on our core areas of expertise. In the upcoming months, you will see these shifts across our communications.
At Alt Ethos, we believe in leading with vision and excellence in execution. We remain focused on delivering clear and targeted visions that cater to the needs of our clients and our organization. Making tough decisions about where to invest our efforts and what work to delay or avoid is at the core of our approach. We put user experiences at the forefront of our designs, cultivate expertise in specific roles, and invest in strategies and systems to improve productivity.
Our teams are empowered to think strategically and continually challenge themselves to innovate in the realm of experiential storytelling. We are committed to providing exceptional solutions that help our clients achieve their goals and stay ahead of the curve in the rapidly evolving Metaverse and XR landscape.
At Alt Ethos, we are excited to embrace change and focus on our areas of expertise to bring about unparalleled success for ourselves and our clients.