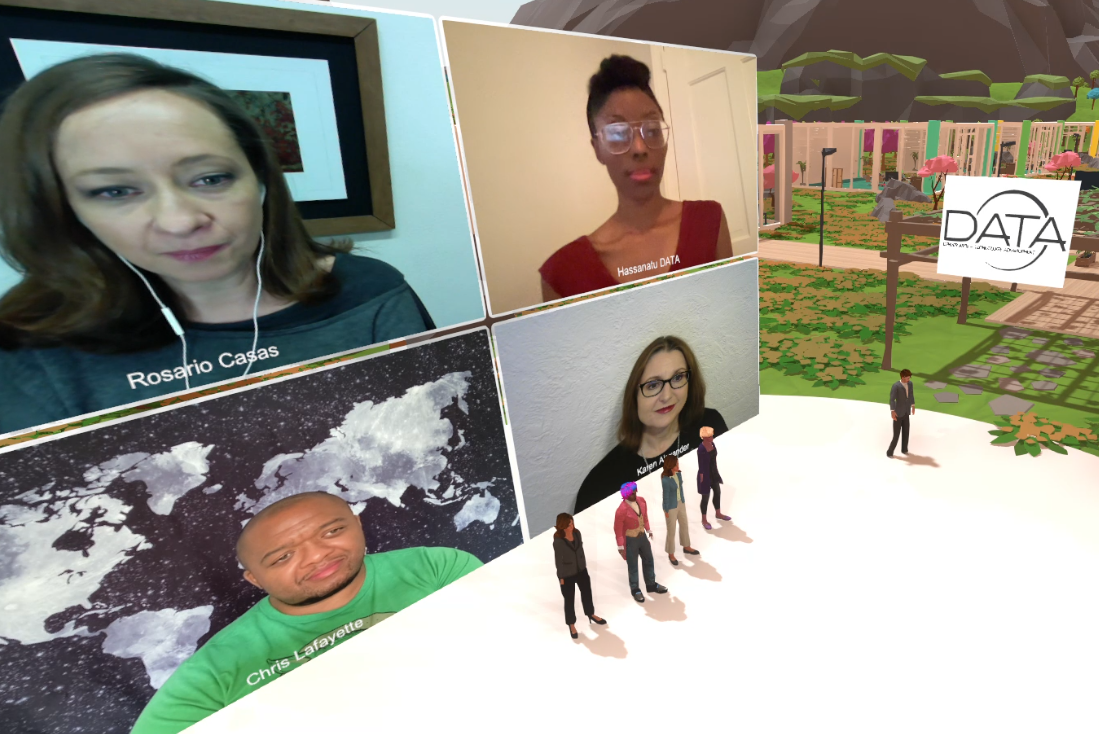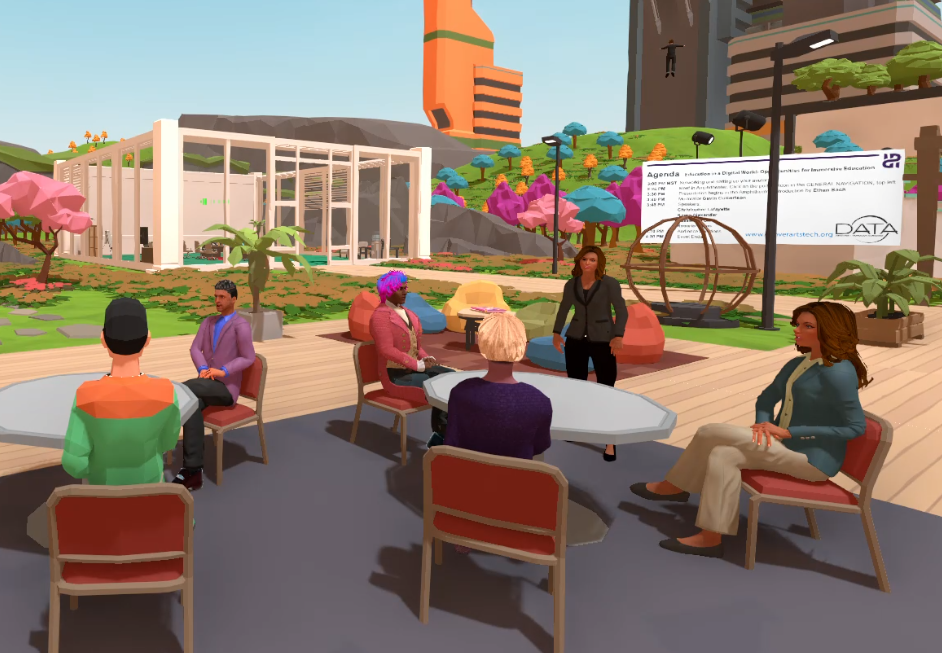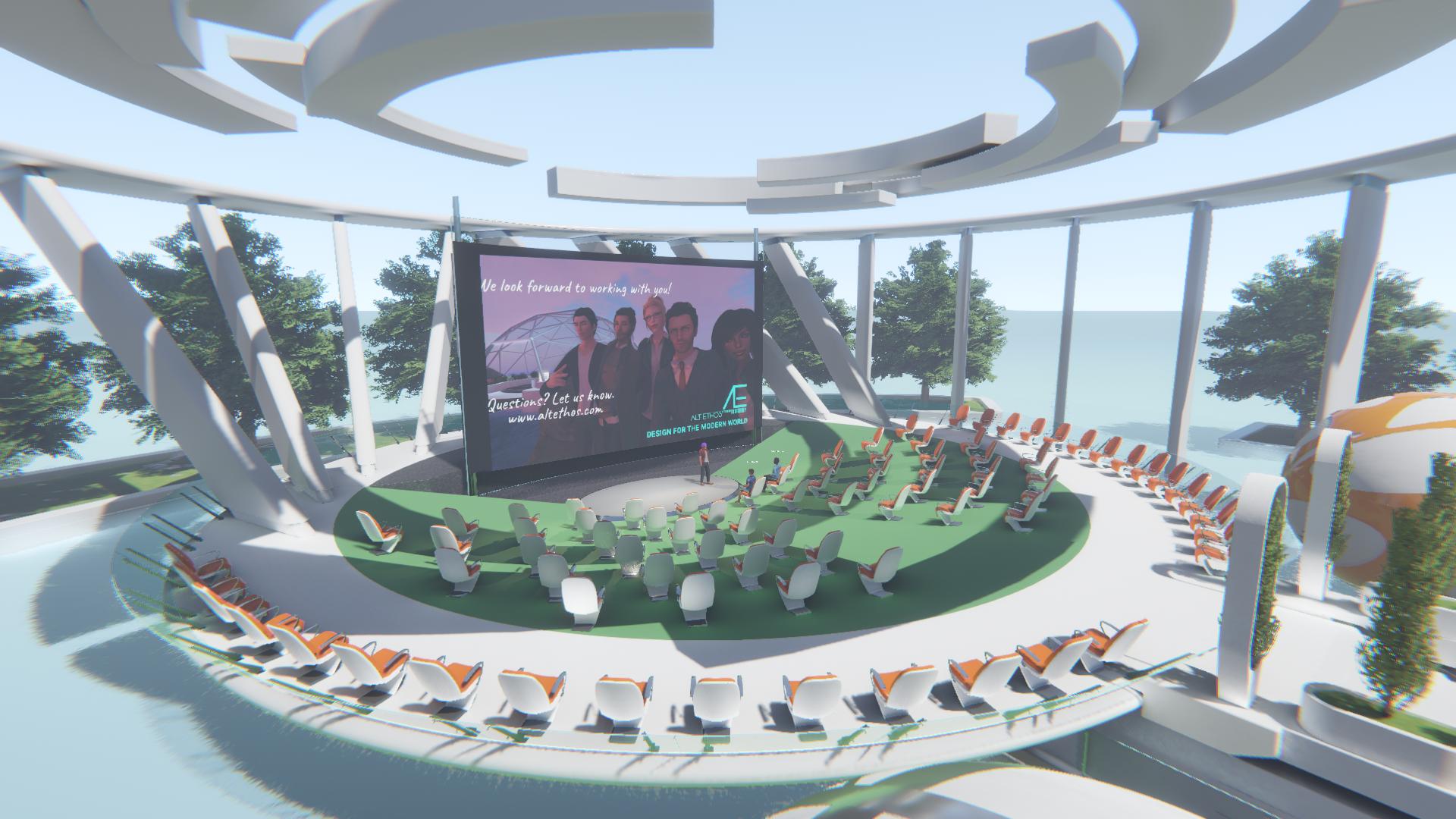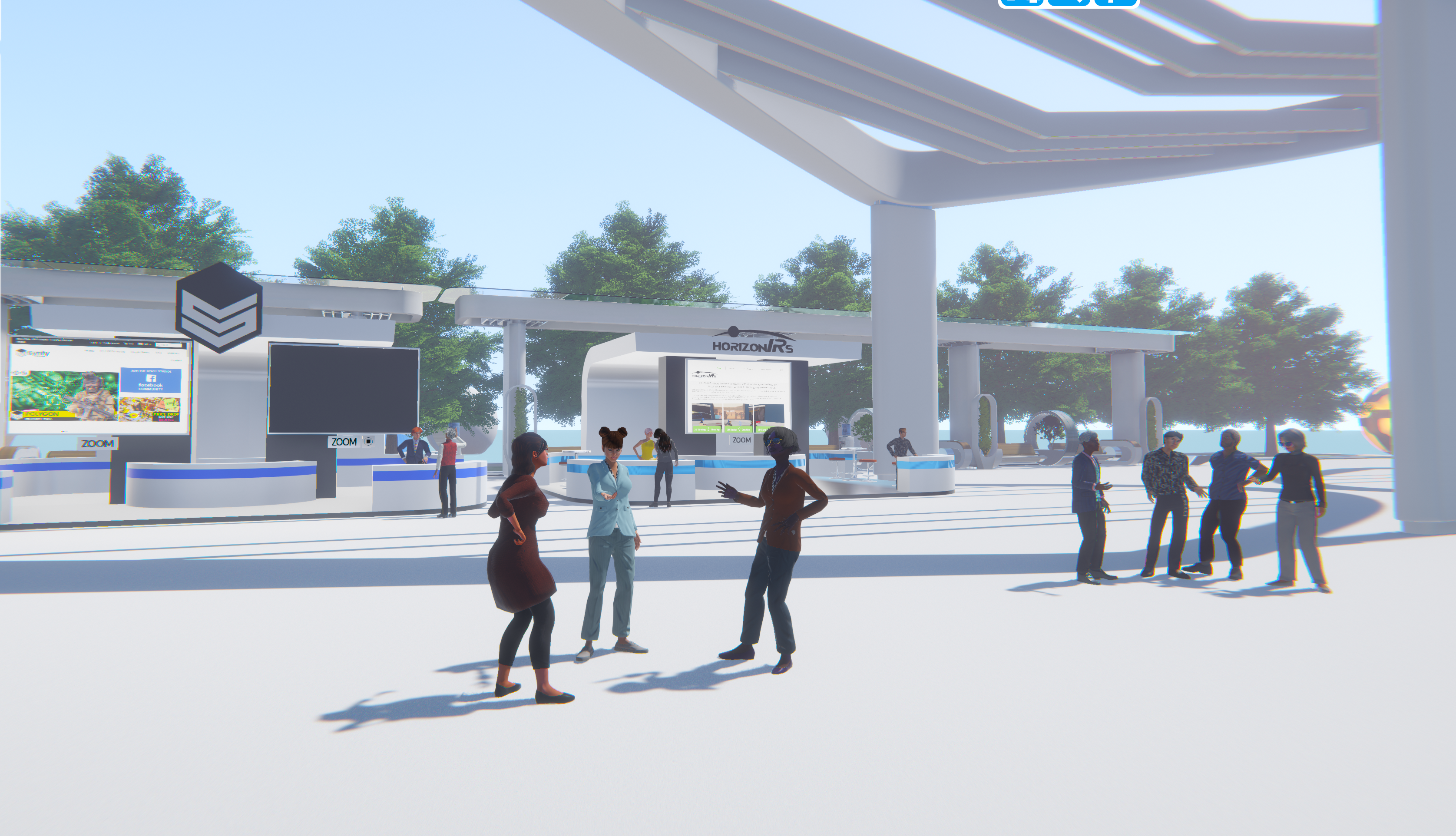 Virtual Hybrid Conferences
Online networking, virtual worlds, & live streaming solutions
Overview
---
The heart of a great conference is engagement. Alt Ethos' immersive 3D events production infuses conferences with the emotional connection that makes for memorable experiences.
The nature of in-person networking is lifted to a new dimension with intricate immersive designs and avatars that move with ease through vibrant experiential environments.
Transform your next digital or hybrid conference into an unforgettable experience with Alt Ethos!
With Alt Ethos you have choices to make your conference stand out. Find our base options below.
Video Conference
---
Registrations
Reception
Expo
Stage and Backstage
Recording and Analytics
Base Video Conference Package
---
Brand Customization
Registration
Speaker Training
Keynote
Break Out Sessions
Trade Show Expo
Dedicated Project Management
Download Full Conference
Attendee Summary Report
Metaverse Avatar Experience
Branded Virtual Custom Locations
Easy Usability
Connection Networking
Interactive Sponsor Exhibitor Booth
Registration API Integration
Base Metaverse Experience Package
---
Pre-Existing Event Space Rental
Customized Brand Placement
Media Setup and Playlist
Registration
Dress Rehearsal & Speaker Training
Dedicated Project Manager
Keynote Presentation
Panel Presentation
Greeter/Staff in-world
Staff Training Session
Networking
Breakout Session
Avatar Creation Workshop
Live Chat and Q&A
Tech Support
Recording & Analytics
Super Hybrid
(coming soon)
---
Seamless Real-World and Virtual World Integration
Interactive Design
Real Connections between virtual and in-person attendees
Organic Networking
Convienent and Flexible
Video Conference
Add Ons
Opening Reception
Networking Party in Metaverse
Speaker Kits Livestream or Record from Our Studio
We Travel to Your Location to Livestream or Record
Avatar Experience
Add Ons
Super Hybrid
Add Ons
Small Meeting/Breakout Options