To say that the last two years at Alt Ethos have been a whirlwind of busy excitement would be an understatement. That is why we are taking a moment to slow down and look back at everything we have accomplished and where we are headed in the coming years. Here are just a few moments that made the highlight reel:
Looking Back
After months of brainstorming, planning and recruiting, Alt Ethos landed our first major client in early 2017. The project involved creating Soundscape for the Fort Collins Museum of Discovery. This first installation combined all of our passions: immersive projection mapping, interactivity, and spatialized audio and brought our vision to life.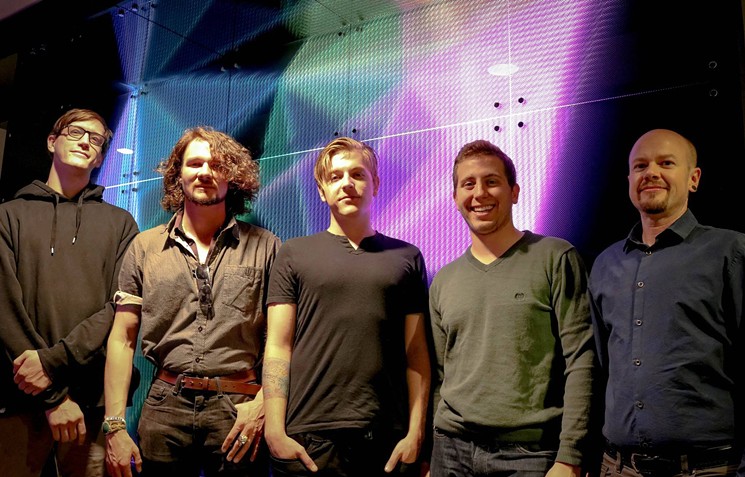 Finding a New Home and Traveling
With plenty of passion driving us forward, we began producing lots of work and seeking new clients in several key markets. By this time, we had become full-time tenants at Commons on Champa. Our new home also became a client and we actually completed several installations in the space, including an interactive LED hallway. It was an amazing time for the company.  
As part of our constant quest for new ideas and partners, Ethan traveled to the ix conference and Paul was off to the i/o conference to find inspiration and make connections. At the same time, we delved into the events industry with installations at both 5280 Magazine's Anniversary Party, and Denver Startup Week.With each new experience, the company was gaining momentum and name recognition.
It wasn't long before we moved our office to Prism Workspaces and celebrated with an open house. This most recent move has fueled our creativity and allowed us to expand our capabilities as a company.  
Another milestone included a trip to Albuquerque in October to participate in the Creative Startups Accelerator program where we acquired a lot of new knowledge and workshopped various aspects of our business. This event helped us to developed a plan for the future and hone strategies that will take us to a whole new level. We found that this crash course/boot camp for creative businesses to be invaluable and we are constantly referring back to things we discovered and learned during our time there.
Notable Projects
Taking this newfound knowledge and inspiration, we started blazing a trail to what we now separate into two categories known as Events and Environments, which has resulted in partnerships with a myriad of new events.
Some highlights include:
Creating a

20' tall lion sculpture

for Gari Safari's Halloween at the Church Nightclub. This project involved create a 3D rendering that was then turned into a physical object that included two moving heads and laser beams that projected from the mouth. It was quite a treat for party goers.

Installing our

Balloon Hive

in the form of a DJ booth for

Meow Wolf's

Denver Announcement party. Different size balloons were attached to a wall and used as a projection screen that totally transformed the room. This same concept can be used in practically any space with stunning results.

Developing a fabric instrument that was showcased at two cryptocurrency conferences;

ETHDenver

and

Token Fest

. This interactive display not only created a conversation piece, but played a vital role in starting conversations and encouraging hackers to connect and collaborate.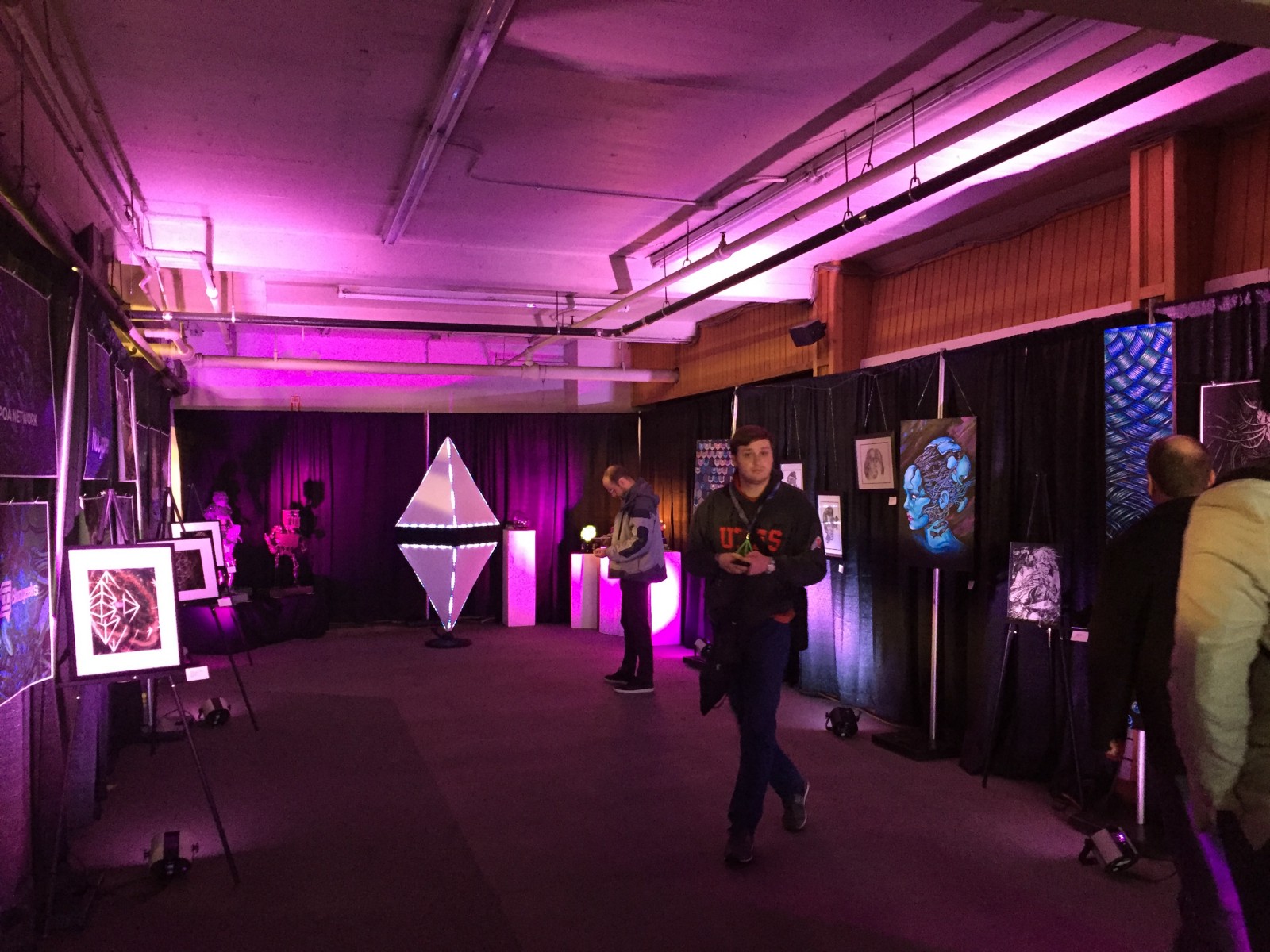 Celebrating Our Second Anniversary in Style
To mark our second anniversary, we hosted an annual talk at The Commons on Champa, Denver Vision. As part of the night's lineup, Ethan gave a keynote address and hosted a panel inspired by his blog article "The Meow Wolf Effect". The event was a success and has spawned a series of meetings designed to keep the conversation going when it comes to fostering creative technology in Denver and its surrounding areas. Be on the lookout for more updates regarding these efforts in the coming year.
Since our anniversary, we have been working hard on creating more great experiences for people. We are continuing to push forward on our rental product line and beginning to offer more and more ready-to-deploy installations catered towards events of all kinds. Check out our rental page for more details about what we have to offer.
Our partnership with the Downtown Development Authority of Fort Collins, Colorado is also in full swing. This project will augment a mural painted by Italian artist Peeta, with interactive animations. During the day, visitors to Old Town will enjoy the amazing work of Peeta and at night the mural will come to life, tracking visitors who move through the space to influence the animations. Keep your eyes out for more details on this project as we move forward.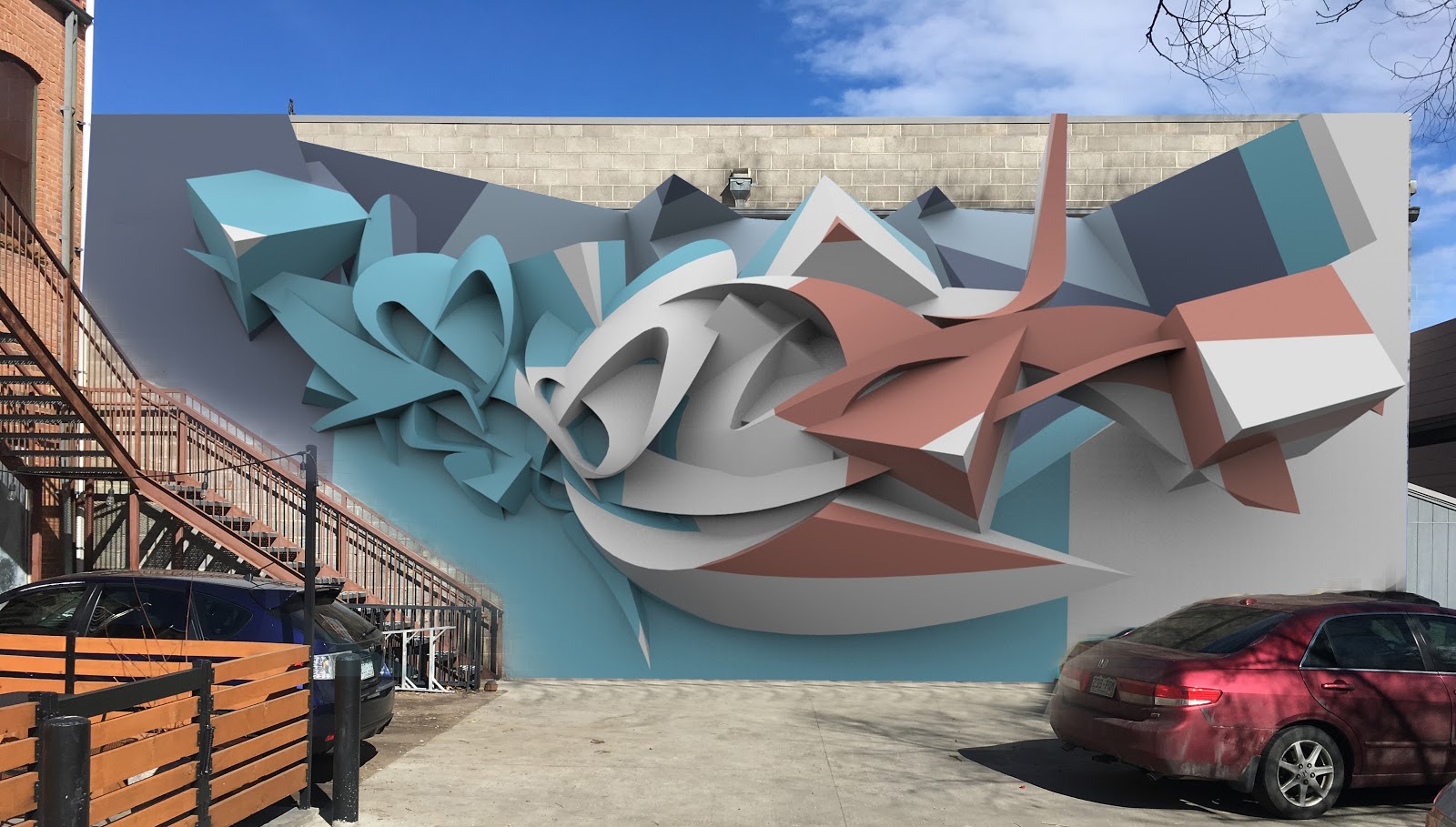 There are a lot of other irons in the fire, projects in development, fun being had, and coffee being consumed here at the Alt Ethos Studio. After looking back at all we have accomplished so far, I can't even begin to imagine where we will be at this time next year. We will continue to bend reality and challenge perceived limitations in new and exciting ways. If you are interested in hearing more about our work, feel free to contact us. We never tire of talking to people about what we do and our vision for the future.