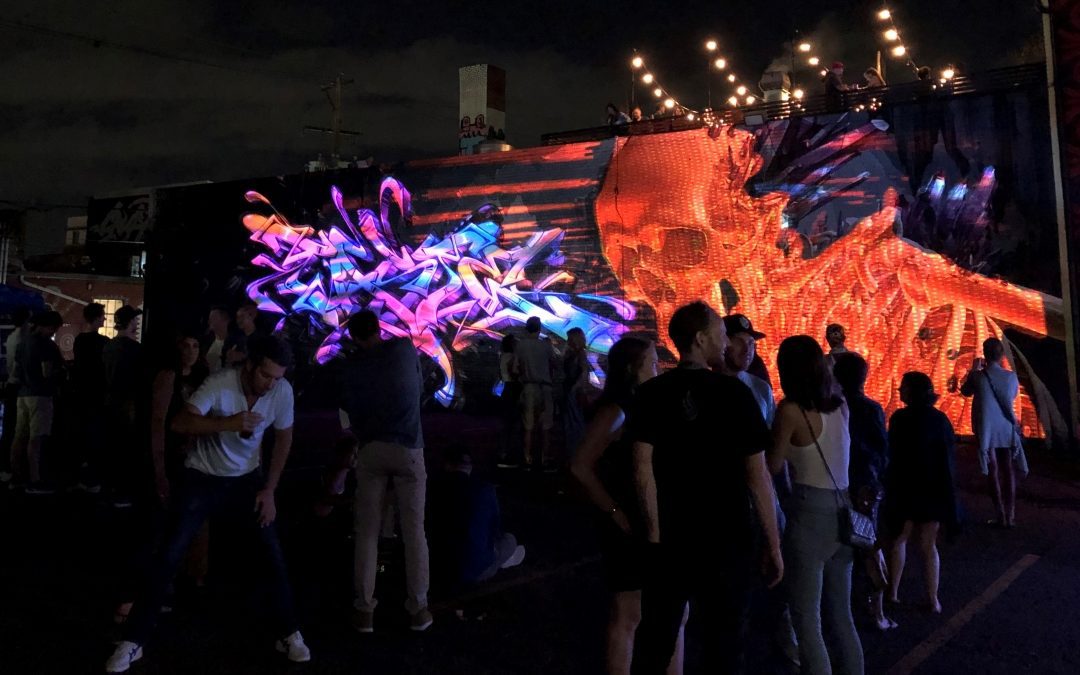 Rental Pricing, Assets, and Descriptions For You!
We've made it easier for you to include our rental items into your pitches! We developed a package of pricing, media assets, and descriptions for each of our rental items so you can drop them into your slides easily! Contact us to qualify for access to our easy reseller pricing and assets.
CRUSH WALLS Recap
CRUSH WALLS was a huge success! Alt Ethos was setup on the main wall of Denver Central Market in the Rino Arts District using two 14k Christie projectors blended together. Friday and Saturday night we setup and mapped the two large pieces painted by local artist Taste and Australian artist Smug One. Large crowds would come gather and gaze at the animated mural, often hearing phrases like, "omg thats so sick," and then proceed to share pictures and videos to social media.
We'll be posting a recap video soon so stay tuned to our social channels Instagram, Facebook and Youtube.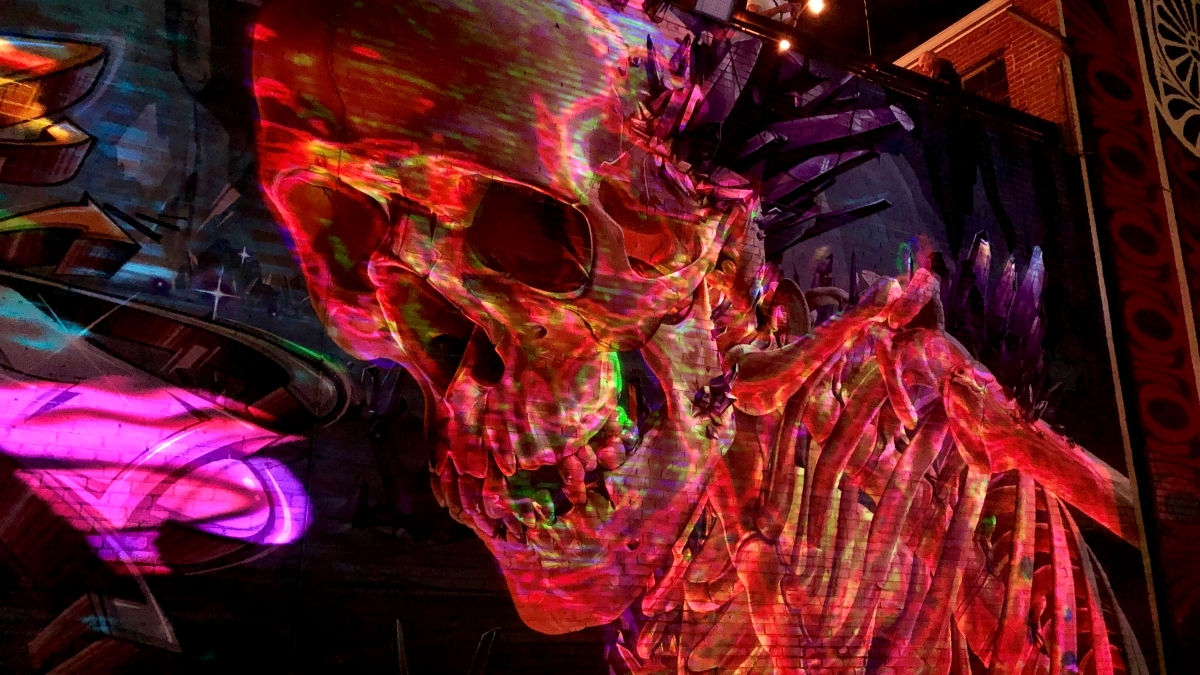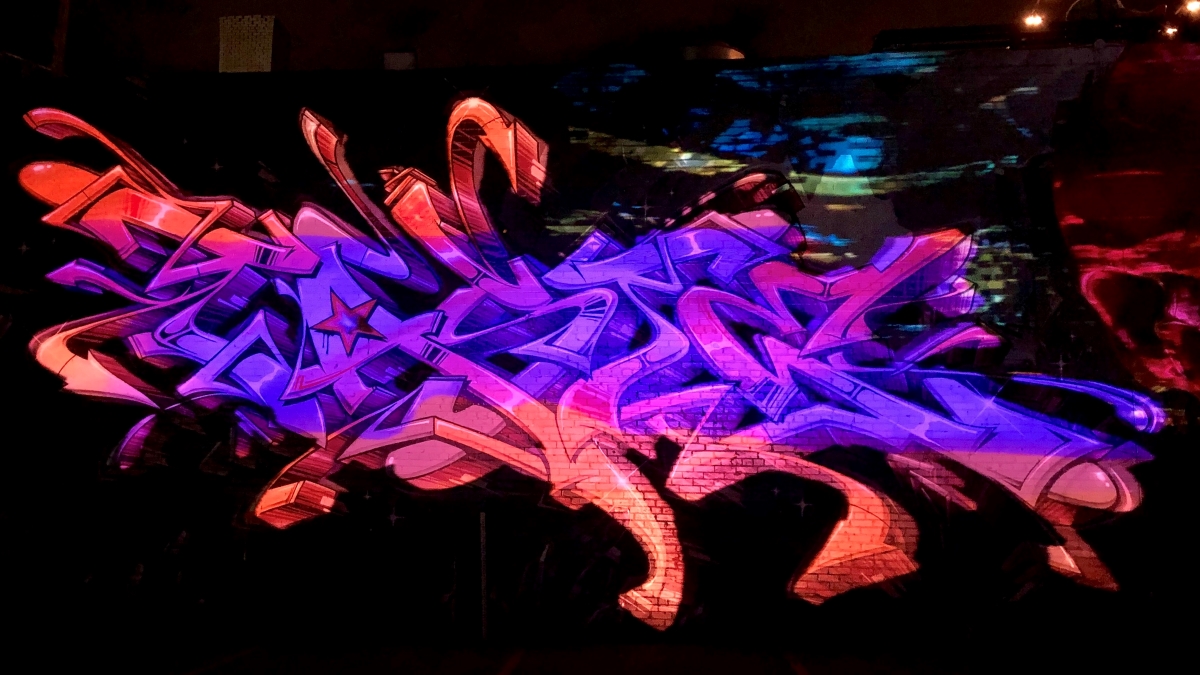 Sparkopolis Holographic Displays
Alt Ethos created multiple holographic installations for Anythink Library's annual fundraiser Sparkopolis and we are thrilled with how everything was received. Sparkopolis provided an opportunity for us to spend some time in R&D to develop and fabricate new ideas and then share those with all of the attendees. There's no doubt that holographic displays are the future and Alt Ethos is quickly becoming experts at multiple implementations of holograms. We will be releasing a recap video from Sparkopolis soon so stay tuned as we unveil more of what we've been working on.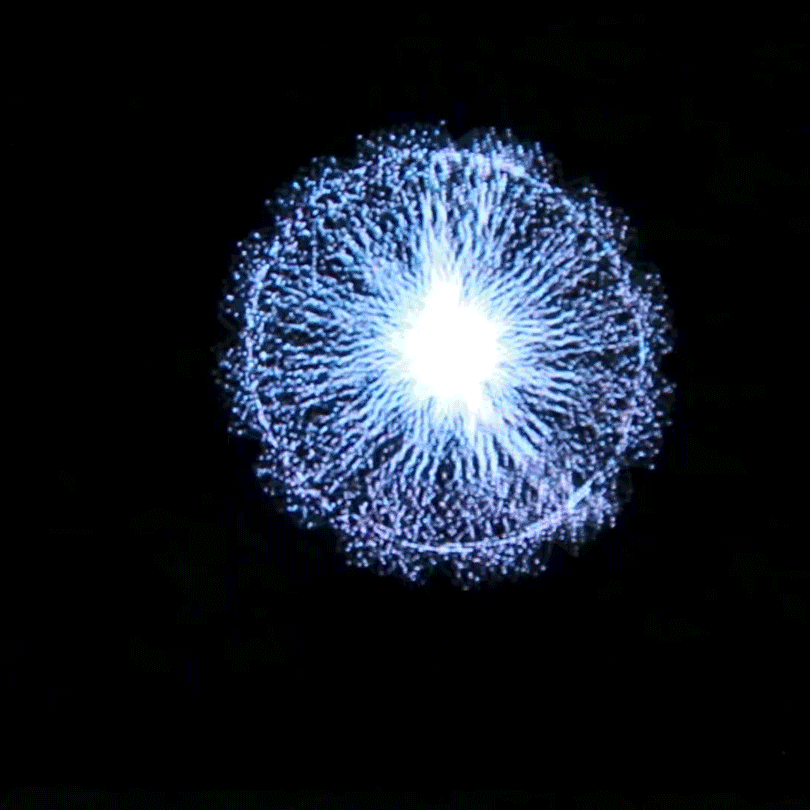 Holograms Increase Engagement
Holograms are intriguing because it's a technology straight out of a sci-fi movie and we are excited to recreate them in various ways. Check out this article about how they're being used currently. Holograms are being implemented in more public locations and events like trade shows, airports, hospitality industries and retail settings. Witnessing something that generates a resounding "WOW" and having it relate to your clients brand increases memorable experiences and engagement. Schedule a short meeting with our producers to see how we can create a WOW factor for your next event.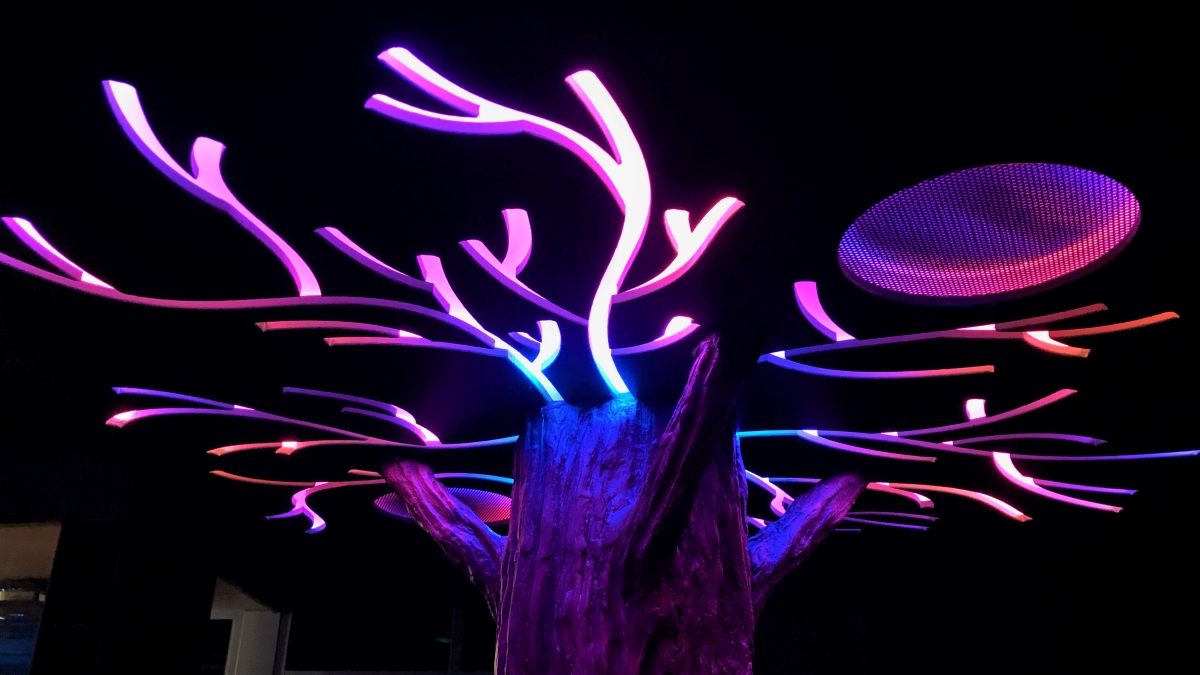 Now Scheduling for Holiday Events. Contact Us!