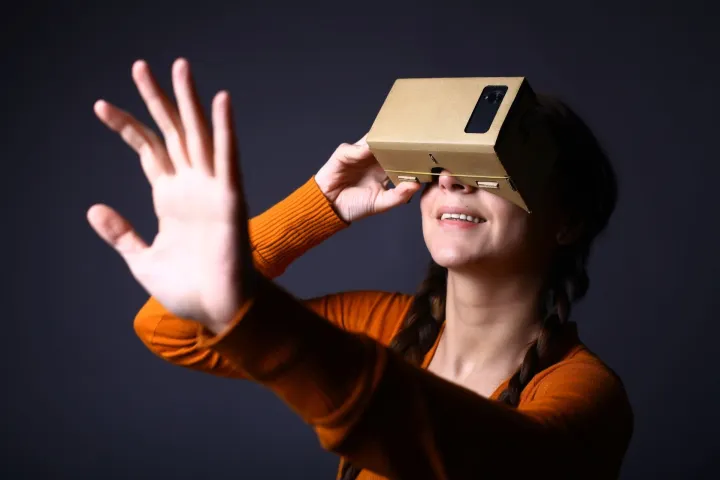 In today's rapidly advancing technological landscape, Augmented Reality (AR) and Virtual Reality (VR) have emerged as prominent players, revolutionizing the way we interact with digital content. These two technologies can be confusing to most. While both AR and VR offer immersive experiences, they differ significantly in their approach and application. In this blog post, we will delve into the contrasting characteristics of AR and VR, providing clear examples to help you understand their unique features and use cases.
AR: Bridging the Gap between Real and Digital Worlds Augmented Reality (AR) enhances our perception of reality by overlaying digital content onto the physical environment. By blending virtual elements with the real world, AR provides an interactive and contextually enriched experience. Imagine a tourism company using AR to create an immersive experience for visitors exploring a historical site. Through a mobile app, users can point their devices at different landmarks, and AR overlays historical information, virtual characters, and interactive elements onto real-world surroundings. This not only enhances visitors' engagement but also provides educational and entertaining content, making the experience memorable and captivating. AR offers immense potential in the tourism, government, and entertainment sectors, allowing them to create unique and compelling experiences for their audiences.
VR: Immersion into Virtual Environments Virtual Reality (VR) transports users to entirely simulated environments, offering a fully immersive and often interactive experience. With the help of headsets and motion-tracking technology, VR creates a sense of presence, allowing users to explore and interact with computer-generated worlds. Here's an example that illustrates how VR can be leveraged to benefit those in the entertainment and tourism sectors. Imagine an entertainment venue seeking to enhance its experience. By incorporating VR technology, the company can offer thrilling additional threads to its storylines, taking visitors through fantastical landscapes and breathtaking scenarios that continue even after they leave. VR enables unique and memorable experiences while also optimizing the use of physical space and resources.
Comparing AR and VR While both AR and VR offer immersive experiences, they differ primarily in their level of immersion and interaction. AR enhances the real world by overlaying virtual elements, allowing users to maintain a connection with their physical surroundings. VR, on the other hand, fully immerses users in a virtual environment, providing a sense of presence and enabling them to explore and interact within that environment. Depending on the specific goals and requirements, AR and VR can be strategically employed to deliver engaging and impactful experiences.
To discover how Alt Ethos can unlock the potential of AR, VR, and other immersive technologies for your organization, click the button below to schedule a free consultation with our experts. Our team of award-winning professionals will provide personalized recommendations tailored to your specific industry and objectives. Don't miss out on the opportunity to tap into the future of experiences and transform your organization. Schedule your free consultation today!
Schedule a FREE Consultation