At the beginning of June, I went to Montreal for the first time. I was invited to spend the week at the IX Symposium, immersed in a culture of techno-nerds, 360°-geeks and audiophiles. Just my type of people.
The IX Symposium is a conference of sorts, discussing and blurring line between technology and art, hosted in a place called the Society for Art and Technology (known and referred to in this article as the SAT). According to the SAT's website, it is;
"A gathering place for diverse intelligence, curiosity, knowledge and talent, … a live[ing] creative laboratory whose unconventional experiences bring together the tangible and the unexpected."sat.qc.ca
Located on the third floor of the SAT and pertinent to this article is what is known as the Satosphere, a fully immersive 80 foot digital dome. I'll let them explain;
"Within its 4,400m2 premises one can find the Satosphere, a permanent modular dome, dedicated to the development and presentation of 360° immersive experiences. With a diameter of 18 meters and height of 13 meters, filled with 157 speakers, this unique equipment complements the studios and workshops housed inside the SAT."sat.qc.ca
What follows is my experience. Spoiler alert – it was amazing.
Quick facts about the Symposium itself:
A five day event, focused this year on the audio aspect of creating immersive content.

An assortment of hands-on workshops, lectures, and panels in the day, followed by screenings of curated art pieces, demos, and performances at night.

Anytime throughout the day, one could stop in at the VR Lounge, a space dedicated to displaying newly released virtual reality content on an array of different devices.
This blog will cover three themes: The culture, the art, and the technology.
PART I: THE CULTURE
The first thing I noticed when I stepped off the Metro in downtown Montreal was … graffiti. A beautiful mural, carefully composed to cover a three story wall with skillful imagery. I would come to know that wall very well. That, and the probably near one-hundred other equally beautiful and equally composed other murals that pop out of nowhere in Montreal.
If you look closely, the art around Montreal will tell you of a city that is engaged, open-minded, and truly centered around its art, in all its forms. There are multiple museums, more public displays than I could care count, and even a dedicated complex underneath the streets of the city (named Place Des Arts) that was seemingly built because there wasn't enough room above ground for all of the art.
Henry David Thoreau wrote that "this world is but a canvas to our imagination." If that's true, the citizens of Montreal have a vivid, deep and colorful and twisted imagination.
One of the most imaginative things about Montreal is the Society for Art and Technology. For the last 20 years The SAT and the devout people who call it home have been researching, experimenting with, and generally exploring the deepest waters of digital art.
I sat down with the President and Founder of the SAT, Monique Savoie, as well as Luc Courchesne, artist and Co-Director of Research at the SAT, to talk to them about the history, culture, and ideals behind the facility.
By happenstance, it seems that the Society for Art and Technology was created out of a whim. More than twenty years ago, after attending ISEA, the International Symposium of Electronic Arts – which is hosted in different cities around the globe – Monique and Luc arrived back in Montreal with a desire to create a permanent home for the kind of thinking going on at that conference. So, the prehistory of the SAT came about in 1995, when they hosted the ISEA '95 Montreal, and crammed more than 1,000 people and 140 interactive installations together for a week of discussion and exhibition. When they pulled the plug after the conference ended, they decided to keep the energy from it going, and morphed into the Society for Art and Technology.
The culture that flourished around it is and was one with a foundation of open sharing, collectivism, exploration of new mediums, and a purposeful collision of the worlds of art & technology.
One thing I learned about Monique Savoie is that nothing stands in her way. Rumor has it she is going to be the first mayor of the first virtual city. I guess technically she'd be a virtual mayor.
PART II: THE ART
The tricky thing about immersive and virtual reality media is that if you aren't actually experiencing it, it is almost impossible to visualize. In this next section however, I will try my best.
Imagine if you will, what the great abstract artists of history – Pablo Picasso, M.C. Escher, Salvador Dali – would have had dreams about. Walking around in one such dream would be similar walking around in the art pieces presented in the Satosphere at the IX Symposium.
And literally, you can walk around in them. The 60 ft diameter dome known as the Satosphere, even when full to capacity of people, leaves plenty of room to move, and even when they roll out floor seating for more artistic and introspective pieces, people still explore. In my observation, it's a great social experiment; encouraging people to interact within and experience an altered state of reality, and in fear of sounding overly cliché, shift their perspectives way outside the box.
OO or Ocular Oscillation by Alain Thibault (CA), Patrick Trudeau (CA) and Jean-Sébastien Baillat (CA)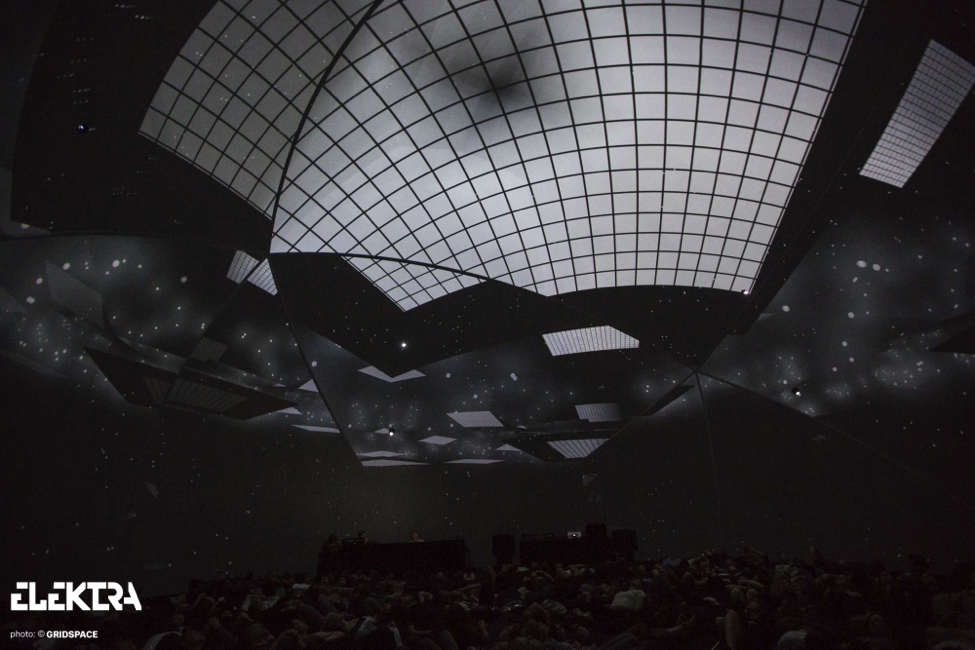 Chronophage by TiND (CA) and Création Ex Nihilo (CA)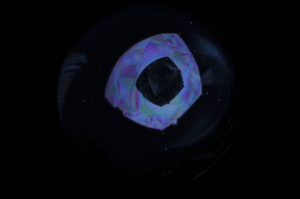 Morphogenesis by Can Buyukberber (TR) and Yagmur Uyanik (TR)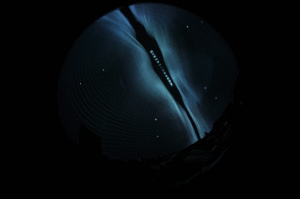 Inertia (live) by Desaxismundi (FR) and Terminal Wolf (CA)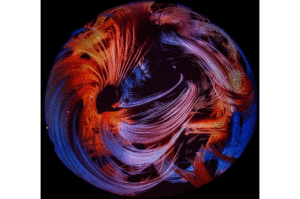 Versus by Nonotak (Noemi Schipfer + Takami Nakamoto)
Sig.Int by Julien Bayle (FR)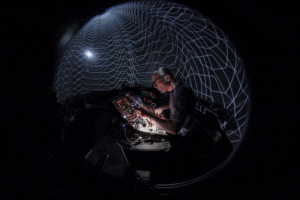 PART III: THE TECH
The art of immersive and virtual reality has certainly progressed a long way in twenty years, as the technology has evolved. It is analogous to video games in that matter. In 1995, we had Donkey Kong, along with the Virtual Boy and the Virtual IO Glasses. In 2016, we have No Man's Sky, alongside the HTC Vive and Oculus Rift. These two industries seem to be intimately linked.
That link, it seems, is the art of storytelling. The goal is to convey a message, to share an experience, to place an observer into an event. And as technology advances, the more immersed and engaged the observer can become. Enter both the fulldome/virtual reality AND video game industry.
Throughout the symposium, a number of new and emerging technologies were showcased that just may innovate the industry.  Below are a few of the more notable and exciting software developments. Be on the lookout for these innovative solutions in the coming months and years. 
StellarX – OVA

StellarX is an brand new platform for creating virtual and augmented reality applications. It is similar to game development platforms such as Unity 3D or Unreal Engine, but optimized and designed for virtual reality. Where traditional platforms focus on video game integration, StellarX drives home the notion of virtual reality interaction.
Check out their website at http://www.stellarx.io
Enzien Audio – HEAVY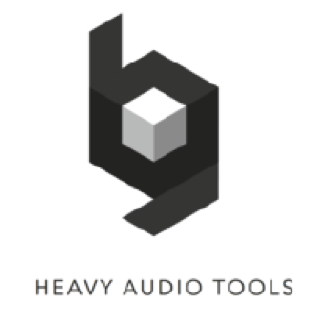 github.com/enzienaudio
HEAVY is an amazing audio tool for anyone with experience using the open-source platform known as Pure Data, and is wanting a better solution for reactive sound in their Unity 3D project. What HEAVY can do seems to be only limited by your imagination. Simply by adding a few objects from their library to your Pure Data project allows a developer to convert the project into a workable Unity 3D component. Easily add interactive sound to your video game or digital environment.
Get the toolset now at https://github.com/enzienaudio
Splash – (Open Source Video Mapping Software)

Splash is an application developed at The Society for Art & Technology by Emmanuel Durand, and is how they map their live visuals to the Satoshpere. It is an open-source video mapping software that is built to handle any number of outputs (projectors), features semi-auto calibration, and automatic color blending. As well, Splash has been tested successfully with a 6144×6144 at 30Hz video mapped through 8 outputs. The fact that this software is free blows my mind.
Get it now at https://github.com/paperManu/splash/wiki
Eric Davis is an audio/visual artist, focusing on real-time interactive and immersive applications and experiences. He co-founded and is the COO of Alt Ethos Ltd., and is also a co-founder and executive member of the nonprofit organization Denver Arts and Technology Advancement (D.A.T.A.). He lives in Denver, Colorado.
Photo credits:
ELEKTRA Festival // flicker.com //

Photo © Gridspace

Société des Arts Technologiques [SAT] // facebook.com //

Photo ©

sebastienroy.ca

Nonotak Studio // nonotak.com

Julien Bayle // julienbayle.net