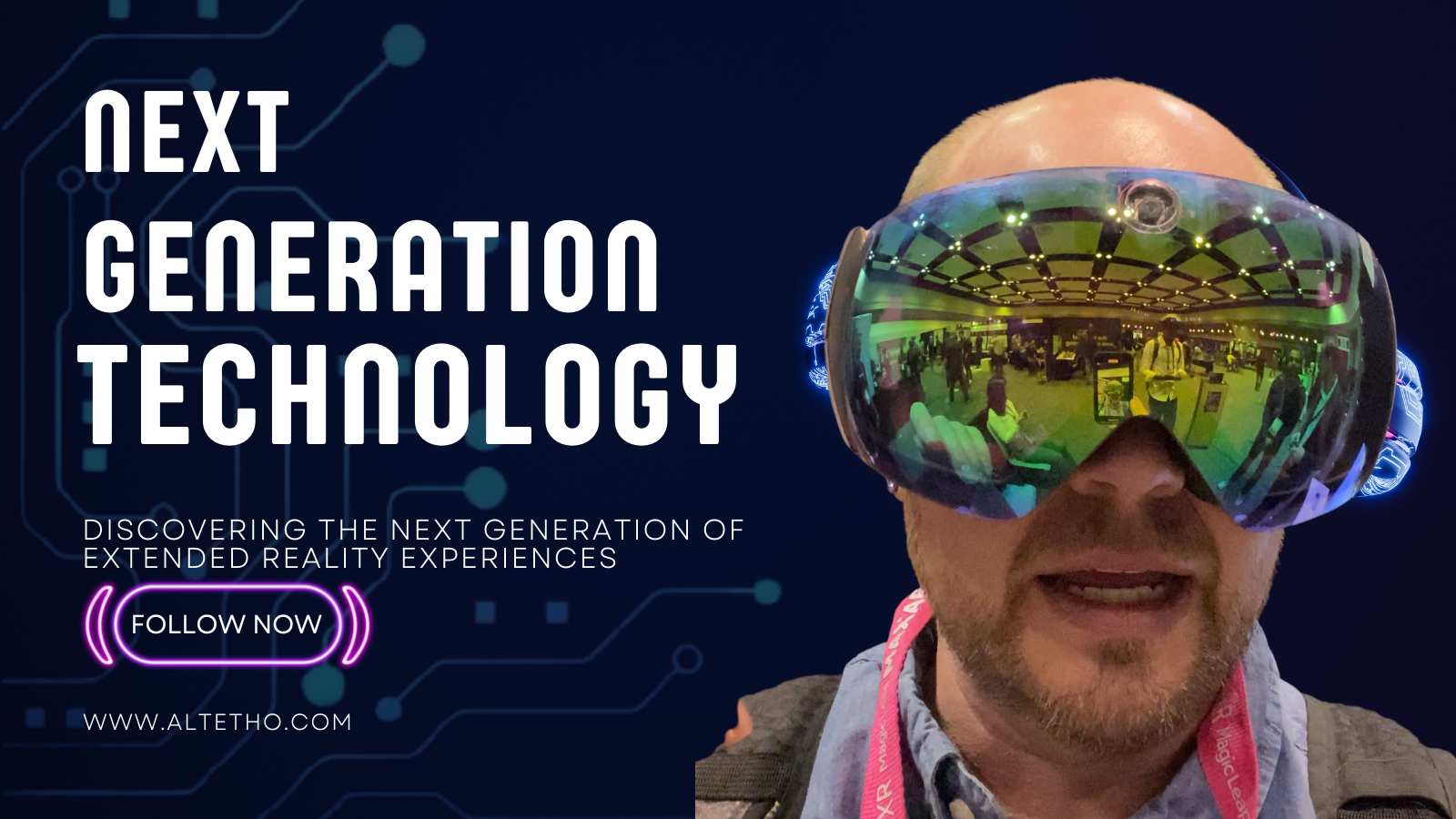 The Augmented World Expo (AWE) recently took place, showcasing the latest advancements in extended reality (XR) technology. This groundbreaking event left attendees in awe as they explored the exhibition floor, discovering remarkable trends that are reshaping our perception of reality. In this blog post, we will delve into the highlights of AWE and provide a synopsis of the exciting XR News covered in the event.
Last week, Alt Ethos, a leading Metaverse and Experiential Design Studio, presented its weekly XR News from AWE. The team shared captivating insights into the world of XR, keeping viewers ahead of the curve with the latest updates on the Metaverse, XR, and Web3 technologies. The video accompanying this blog post captures the essence of their coverage, providing a visual journey through the exhibition floor and showcasing the extraordinary trends unveiled at AWE.
As attendees ventured through the bustling AWE exhibition floor, they were greeted by an electrifying atmosphere. AR glasses stole the spotlight, capturing the imagination of all who encountered them. AWE served as a testament to the transformative power of AR, revealing its ability to shape the future and redefine our reality.
AWE provided an invaluable networking platform where professionals, enthusiasts, and industry leaders came together to exchange ideas and forge new connections. The collaborative spirit permeated the event, fueling innovation and propelling the XR industry forward.
The AWE exhibition floor showcased a wide array of XR products and experiences that left visitors astounded. Cutting-edge headsets transported users to captivating virtual realms, pushing the boundaries of immersion and realism. Haptic devices enriched the XR landscape with tactile feedback, creating a truly multisensory adventure. From VR shoes that allowed users to walk in someone else's shoes to innovative AR headset prototypes with improved comfort and resolution, the diversity of XR experiences at AWE was truly remarkable.
One of the most highly anticipated highlights of AWE was the unveiling of Apple's spatial computing headset. This long-awaited release showcased Apple's commitment to innovation, with a product that promises to redefine the XR landscape. After years of development, this headset is set to revolutionize the impact of AR on our daily lives, presenting a game-changing opportunity for XR technology.
Check out the video accompanying this blog to witness the exhilarating journey through AWE, where the Alt Ethos team provides an in-depth exploration of the remarkable trends that took XR to the next level.
The Augmented World Expo (AWE) proved to be an awe-inspiring event, unveiling remarkable trends that are shaping the future of extended reality. As showcased in the video accompanying this blog post, Alt Ethos' XR News coverage captured the excitement and innovation that filled the exhibition floor. Stay tuned for more updates from Alt Ethos as they continue to keep us ahead of the curve in the ever-evolving world of XR.
Schedule a FREE Consultation