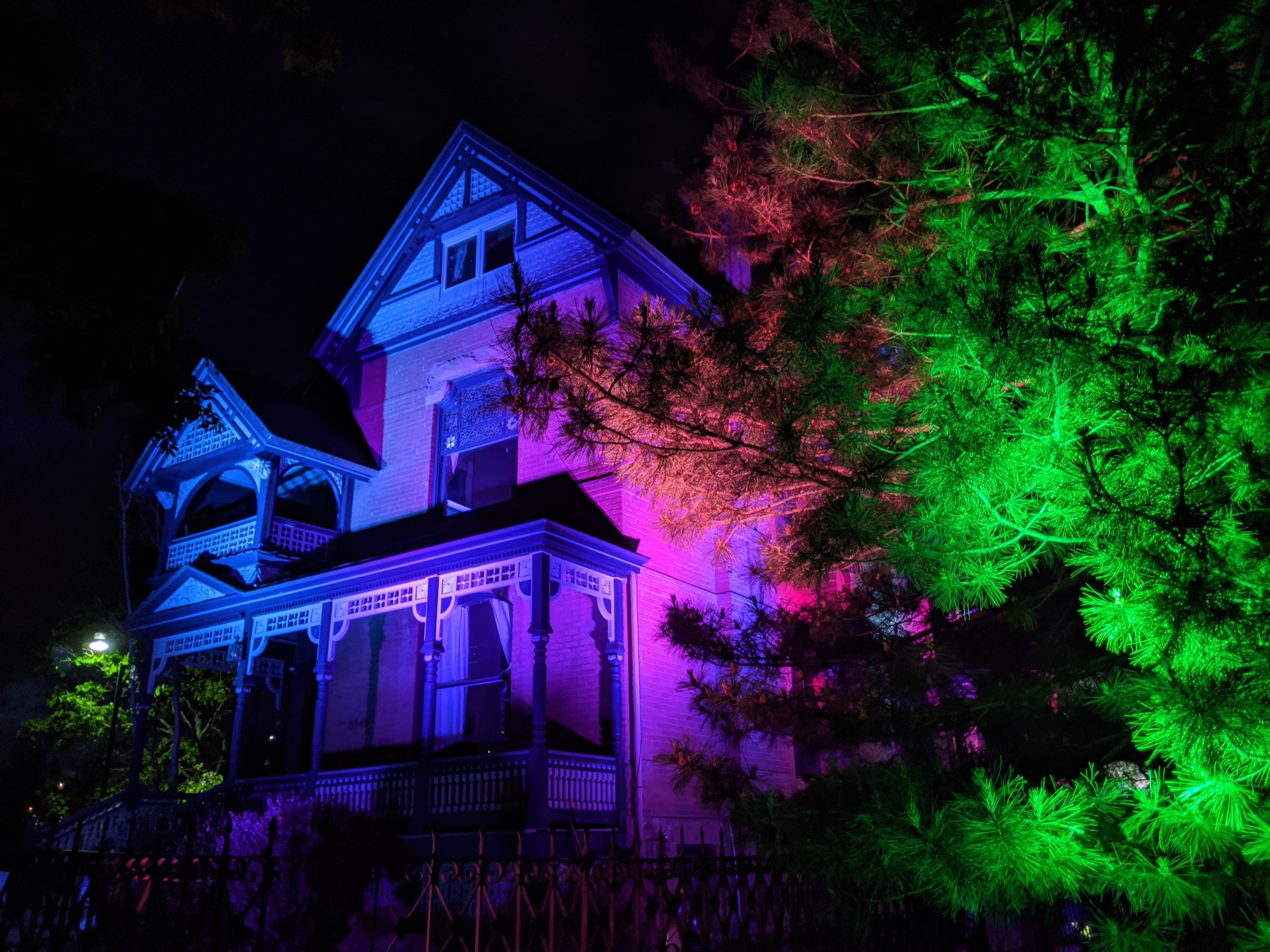 Public spaces are undergoing transformations as we navigate new rules and guidelines for social interaction. Lighting design reinvigorates places and brings them to life. Murals or large building surfaces can be transformed into glowing dreamlike creations when they would otherwise be obscured in shadow. Architectural lighting revitalizes our neighborhoods to support vibrant urban life, creates a sense of security and safety, and attracts new economic activity.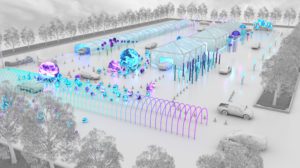 Groups like the Project for Public Spaces have valuable information on the best ways to move forward with engaging community spaces in this time of transition. In our recent Experiential Design Playbook: Solutions for Engagement During COVID-19 & Beyond, Alt Ethos outlines a number of inspirational designs for public spaces that bring joy and engagement to our communities in creative and safe ways. Via projection mapping, LED wash lighting, and no-touch interactive displays – an entire public square can be activated. Whether we are gathering six feet apart in a public square, or passing through our usual main street now filled with outdoor public seating options — an experience can be illuminated with creative lighting design in simple and impactful ways.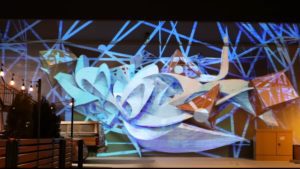 When people are venturing out with their families this summer, they will be on the hunt for engaging experiences, community events, and comfortable interactions that will give a much-needed lift to their spirits. Seeing their favorite public places brought to life with light would be a great way to do just that. Through public installations and interactive experiences, such as the Illuminous interactive projection-mapped mural in Fort Collins, CO, our communities can be welcomed back to shopping and spending time in public spaces with fresh, inspired eyes.
We encourage downtown development authorities and businesses to convert public spaces into interactive art using projectors, lighting effects, and sensors. These placemaking initiatives not only offer free public access to an immersive, child- and pet-friendly experience, but are proven to stimulate greater economic activity.
Alt Ethos, in partnership with Reactiv.io, recently illuminated Denver's iconic brick mansion by the Downtown Aquarium and I-25. Together, Alt Ethos and Reactiv are creating experiential designs in Denver to inspire connection. Future immersive collaboration includes the Tennyson Street / Berkeley area – one of Denver's most historic neighborhoods with private immersive themed bungalow experiences.
Architectural lighting in conjunction with an urban revitalization plan acts as a vehicle that reconnects people with a sense of place to emphasize the true strengths of a community. In 1989, the city of Lyon, France, introduced one of the earliest holistic lighting master plans to revitalize the dense historic core of the city. The origins of the festival date to 1643 when Lyon was struck by the plague. Today, Lyon is known as the "capital of light," hosting the largest festival dedicated solely to illumination, the Fête des lumières, in part commemorating the day Lyon was consecrated to the Virgin Mary. The 2019 festival attracted 1.8 million visitors over 4 days.
Urban design has taken on a new level of importance to keep the residents of urban areas feeling safe. Alt Ethos works in collaboration with city planners and corporations to commit to the health and vitality of its community. Contact us to set up a complimentary consultation on how your downtown shopping area, municipal buildings, or public park can be activated with light.