The metaverse is constantly evolving, and so are the ways we can monetize immersive fan experiences. Fans and movie audiences are able to experience the unique immersion in a scene from the movie and hang out with their favorite characters. With the launch of non-fungible tokens (NFTs), we now have new ways to engage fans with digital artwork, avatars apparel, and posters of the film. The metaverse is constantly expanding, and film producers are at the forefront of creating new experiences for fans that are more memorable and interactive.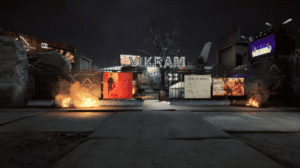 With the launch of non-fungible tokens (NFTs), we now have a new way to generate income from these experiences. By offering access to unique artwork, characters, avatars, props, mystery boxes, film memorabilia, and private screenings, we can create a metaverse that is truly unique and memorable for our fans. In addition, by leveraging fan data, we can enhance these experiences even further.
As the metaverse continues to evolve, we provide options in metaverse design including various platforms, aesthetics, and engagement. Numerous metaverse platforms exist, and new platforms are emerging constantly. Our team has the expertise necessary to evaluate each option and make recommendations based on our years of experience and industry knowledge.
Ultimately, the metaverse provides us with an opportunity to create truly unique and immersive experiences that will redefine the way we interact with our audiences. The metaverse represents a revolution in marketing that allows us to reach an ecosystem with unparalleled potential. So if you're looking for ways to engage your audience in a more meaningful way, the metaverse is definitely worth exploring.
Contact us to learn more about how Web3 and metaverse technologies can change how you think about movie fan experience as a whole to incorporate effective, innovative virtual and immersive strategies in the metaverse.