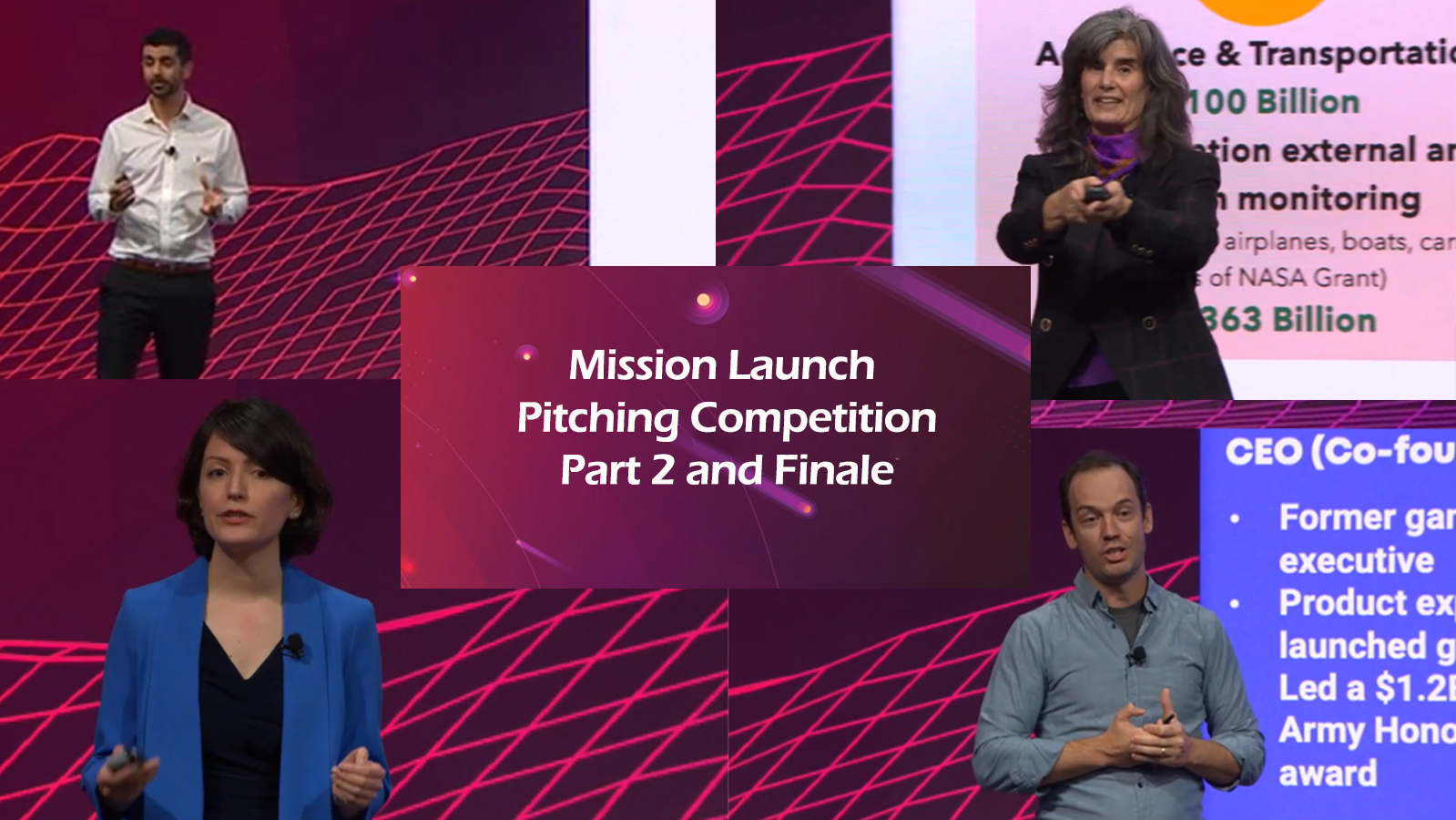 Alt Ethos is delighted to have recently applied to LG NOVA's Mission for the Future program. Selected companies will have the opportunity to enter a 6 to 9-month program to build their business with LG. In the program, companies have the opportunity to go through a co-collaboration process with LG for evaluation, testing, piloting, which will lead to 10 companies selected as the finalists.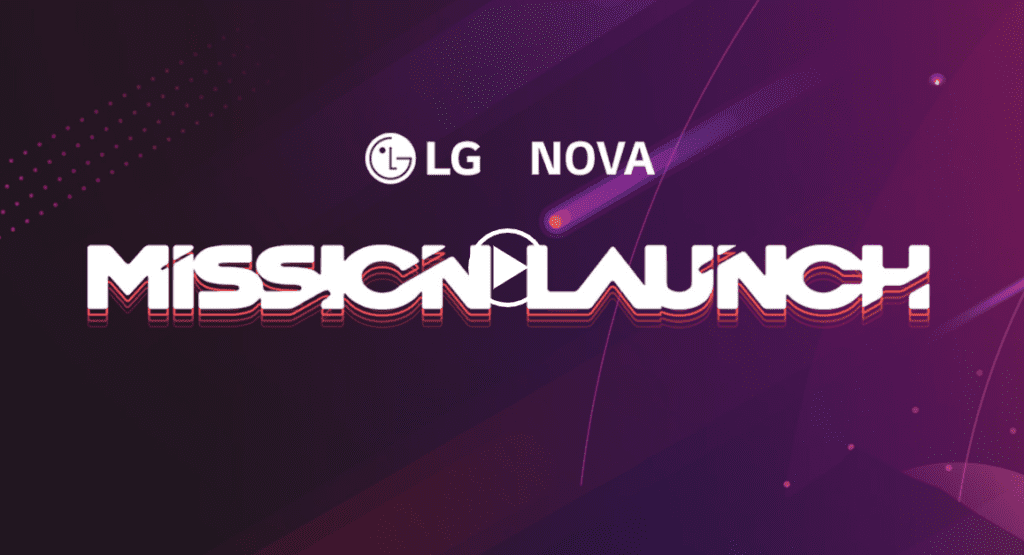 Alt Ethos is also honored to have attended and participated in their informational summit Q&A, on the Metaverse Panel Discussion alongside remarkable speakers. The event tackled how the convergence of gaming, VR, AR, XR, entertainment, and work from home is creating a catalyzing moment for the creation of the next web – the metaverse. 
The question was asked about the Metaverse: "Is it here yet or yet to come?" –  While most panelists agreed that the Metaverse is evolving at the moment, Gene Keselman broke from the pack and stated "The Metaverse is not yet here in any form", our very own XR Producer – Julian Reyes agrees with this premise.
Dan Mapes spoke about his efforts with The Spatial Web Foundation, a hyper-integrated, contextually-aware, and ethically-aligned network of humans, machines, and AI. The mission of the Spatial Web Foundation is to develop and maintain the technical and ethical standards of the Spatial Web.
"(The metaverse) It's here but it is still very, very early days, and it's just going to grow into this incredible area that is yet still to be defined." – Siddarth Shah, Magic Leap
More videos and information will be posted on the LG Meta page.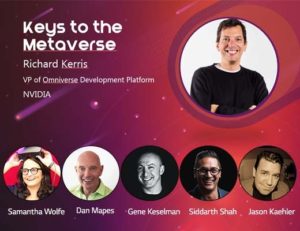 More info about the panelists:
Samantha Wolfe – Founder: PitchFWD
Samantha G. Wolfe is the Founder of PitchFWD, a strategic consultancy focused on the acceleration of consumer and enterprise adoption of emerging technologies. She works on strategic brand positioning as well as product and developer marketing for innovative products and services. Sam also is an Adjunct Professor at NYU's Steinhardt School teaching 'The Business of Virtual Reality and Augmented Reality' and 'The Marketing of Innovation', both courses she created and developed. To learn more about Sam, go to www.samanthagwolfe.com. To find out more about her consultancy, go to www.wearepitchfwd.com
Dan Mapes – Founder: VERSES
Dan Mapes is a Founder of www.Verses.io – Spatial Intelligence Systems integrating Mixed Reality, Artificial Intelligence and Blockchains that together build The Spatial Web. Dan has spent over 20 years at the intersection of internet technology and entertainment as an entrepreneur, inventor and investor. Dan's technology interests range from Gaming to Virtual Reality and from Blockchain to Artificial Intelligence. He is a consultant to both startups and large corporations and has made investments in multiple companies where he is often an active advisor or board member. He is the Founder and CEO of Cyberlab – a Global Deep Tech Lab with offices in California, China and Holland. Cyberlab currently has a focus on IoT, Blockchain, Virtual Reality and AI.
He has a deep interest in Meditation, Yoga and Peak Performance and is an avid sailor, diver and mountain biker. He also is working on Sustainability and the Environment and owns a 250 acre Permaculture Ranch that is powered entirely by solar.
"There is this new economy that is emerging that is going to be 10 times as large as the industrial age economy." – Dan Mapes, Verses
Siddharth Shah – Managing Director & Commercial Officer: Magic Leap
Currently, Sid is the Managing Director & Commercial Officer at Magic Leap where he is focusing on building the enterprise AR business.   Previously, he was a Managing Director at BCG Digital Ventures which launched over 120 businesses.  He also was co-founder of HRX (India's first fitness brand) which was exited to Walmart in 2015. He is a seasoned executive with 20 years of experience in successfully launching and operationalizing companies from the ground up, advising corporate and celebrity clients, structuring investments, and building partnerships. Successfully launched businesses in the US, India, China, SE Asia, and the Middle East. Demonstrated ability to originate deal flow in new geographies.
Speaking and writing experience includes: Recurring speaker at Rise, Milken, Harvard Business School, Kellogg School of Management, Wharton, London Business School, UCLA, Licensing Expo, Malaysia Social Media Week; and frequent writer at Brandchannel, Adage, Retailer, and other trade publications.
Gene Keselman – Executive Director: MIT
Gene R. Keselman is the Executive Director of the MIT Innovation Initiative. In this role he works to develop overall strategy and to pilot new programs to meet the Initiative's goal of enhancing innovation and entrepreneurship across the MIT campus and around the world through evidence-based educational programs, infrastructure, and communities.
Gene graduated from the University of Michigan with Bachelor's of Arts degrees in Economics and Political Science and also earned a Master's of Science degree in Information Systems from the George Washington University. More recently he earned a Master's of Business Administration from the Massachusetts Institute of Technology (MIT). While at MIT, Gene was also an Associate Investigator in MIT Sloan Operations Management performing research for the Study on Wearable Biosensors and Performance in Multiplayer Games.
Jason Kaehler – CEO
Jason Kaehler has a 29-year career that spans across the entertainment, digital technology and computer graphics industries. He has worked extensively in both R&D and commercial product development for games, VR, data visualization, HCI (Human Computer Interaction) and simulations.  Jason began his career in R&D for Disney Imagineering being involved in that 'first wave' of VR, developing the DisneyQuest Aladdin VR ride, the first of its kind.  Since then, he has had a passion for the medium. 
Jason is a serial entrepreneur who assembles and leads word-class teams to develop cutting-edge software.  His first game studio sold to Activision in 2002.  Since then he has led his own companies and worked for corporations (and the U.S.Gov) in the Internet 3.0 – the metaverse – particularly the gaming/interactive media sector developing 3D data visualizations, mobile & PC games, VR training, gambling games, HCI, IoT/security visualization and UIdesign.    
Jason enjoys contributing to unique projects and consults to corporations and the U.S. government, sharing his deep knowledge of the metaverse sector. On the HCI research side, Jason works exclusively with Stanford Research Institute (www.sri.com) , DARPA and the USAFin both a sub-contractor and Prime Investigator roles.  His most recent obsessions are NFTs, crypto, AR and 'P2E' (Play to Earn) games. Learn more: https://www.linkedin.com/in/jasonkaehler/, and http://kaehlerplanet.com/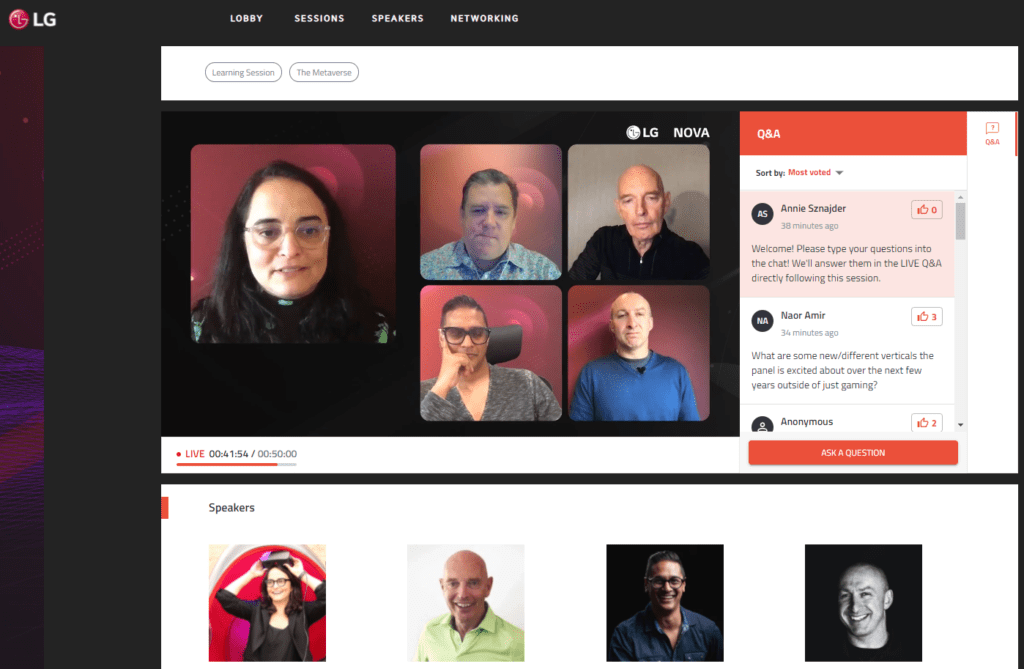 Alt Ethos joined key stakeholders as they discussed the trajectory of the metaverse, its arrival and the vast potential opportunity for businesses and startups to set the stage for how we will engage and interact in the coming full digital world.
We are tracking the evolution of the Metaverse closely as we launch Pathos.
Pathos Metaverse: a browser-based virtual world by Alt Ethos. For this panel, all of the speakers and audience members will be avatars in the Pathos Metaverse allowing for individual representation and easy networking with spatial audio. The Pathos Metaverse provides exciting meeting places, dynamic events, and future-thinking hybrid-virtual-world solutions, pushing the boundaries of interactivity. https://altethos.com/pathos-metaverse/